The war has just started and will end after everyone is killed. Now, in Mayans MC Season 4, Episode 8, things would be quite tense as the war between the two gangs will lead to a challenging position. It will eventually create a do-or-die situation, and now they have to attack each other. But will the Maya manage to kill every single person from Sons of Anarchy? Let's see!
Mayans MC Season 4 Episode 8 Preview: What Happens Next?
The promo video teases that the fight will continue in Mayans MC Season 4 Episode 8. EZ has come up with a plan to destroy Sons of Anarchy, and he will continue to work on it. Alvarez is pleased with EZ's successful attack on the rival gang. They will work hard to destroy the president and re-plan against the president of the Sons of Anarchy. They will do anything to destroy the gang and take revenge for the death of their brothers. Meanwhile, Angel and EZ work on a personal mission.
A quick summary!
The previous episode started with EZ Reyes visiting Sofia's house, where he asked her about the tattoo. She had five dots that represent her time in prison. She shared her story of spending 54 months in prison after the death of her child. Sofia also warned EZ not to chase her and try to fix her. Later, he got a call from Jay-Jay. But he ignored it. EZ, Angel Reyes and Manny decided to destroy the Sons Of Anarchy. They went to the Oncology Department, where the president of the San Bernardino Sons of Anarchy, Les Packer, was. But when they got to the elevator, they ran into members of Son of Anarchy and opened fire.
The hospital alarm started beeping and they tried to escape, but the members of Sons of Anarchy arrived at the main entrance and started an open fire on them. Manny split from her partners to get the attention of the rival gang. EZ shot a guard, so a nurse rushed to save him, but after identifying EZ, Angel ran off with him. Later Manny also escaped from the place. Angel and EZ took Gaby to a remote place. Gaby decided to report this matter to the police, despite the fact that the group did its best to keep her mother. It later ended with EZ shooting Gaby.
Mayans MC Season 4 Episode 8: Release Date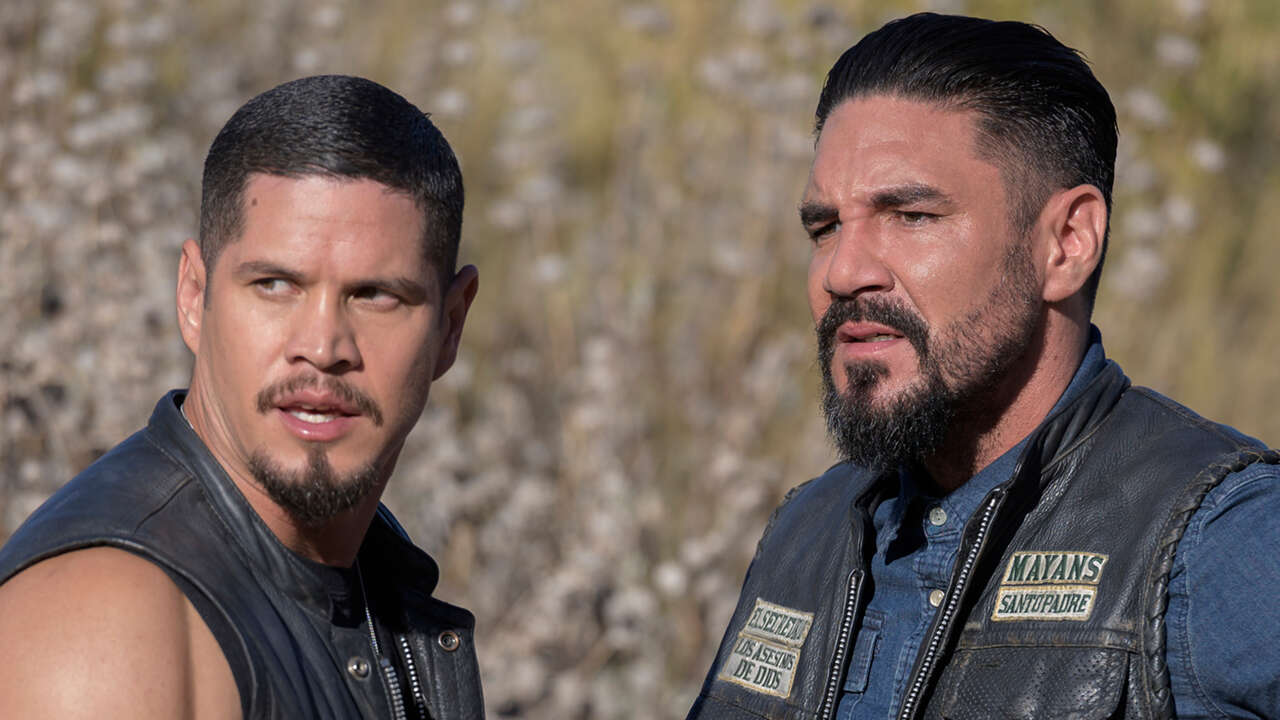 Mayans MC Season 4 Episode 8 will air on May 31, 2022 at 10pm ET on FX only. The all-new episode follows a weekly release pattern that airs every Tuesday night. You can also stream Mayans MC on Hulu the next day. The show is also available to stream on Disney+. Meanwhile, in Australia it is available to stream on Binge. Stay tuned. TechRadar247 will keep you informed.