Jesse On New Dating Track With The Help Of Sophie In "The Fixer"
In the previous episodes of How I Met Your Father, the old Sophie started telling the story to her son. Viewers got introduced to young Sophie in 2022. The story started with a tinder date for which Sophie was late. Meanwhile, viewers also meet other characters like Valentina, Charlie, Jesse, Ellen, and Sid. Now, as they gear up for How I met Your father Episode 3 to continue the story, here's everything to know about the upcoming episode.
What Will Happen In How I Met Your Father Episode 3?
'How I Met Your Father' third episode, titled 'The Fixer,' will follow the gang's trips. Jesse will change the path of his love life with a new tinder profile after the terrible club outing and following encounter with Sophie. With Sophie's assistance, he will create a good-looking profile with photos and stuff. On the other hand, Sophie will start to sense a connection with someone unexpected. After her turbulent relationship with Ian, it'll be fun to watch where is her love life headed now.
After Hannah being gone away for work, Sid will try to work hard to make their long-distance relationship work. Viewers know that Valentina will be there to lend a hand of help and support him. Charlie will be looking for a new apartment as he has decided to move out of Valentina and Sophie's apartment. Ellen will also be with him in the process of finding a new apartment. Viewers can expect more absorbing moments in How I Met Your Father Episode 3, as the gang will perfectly merge with one another to support one another.
A Quick Recap!
The first and second episodes of How I Met Your Father were released together at the premiere. And the second episode was titled "FOMO." At the start of the episode, viewers saw Sophie trying to move on from Ian. While Sophie was cheering herself up with her favorite song, Valentina was planning to part ways with Charlie. Valentina revealed to Sophie that she was bothered by the domineering presence of Charlie.
Sophie then plotted a scheme for Charlie to make some friends so that things can be better for him. Sophie asked Jesse and others to a pub where Charlie can find some friends of his own. However, her plan boomeranged when Jesse discovered that Sophie isn't on a date with him.
Despite Valentina's breakup with Charlie, the two reconnected and vowed to repair their relationship. Charlie chose to move out of Valentina and Sophie's apartment to push a restart button on their relationship. Sophie asked for forgiveness from Jesse for the ruse, and the two agreed to keep their friendship. Sophie ignored Ian's messages and looked forward to a promising future with her new gang.
When And Where To Watch How I Met Your Father Episode 3?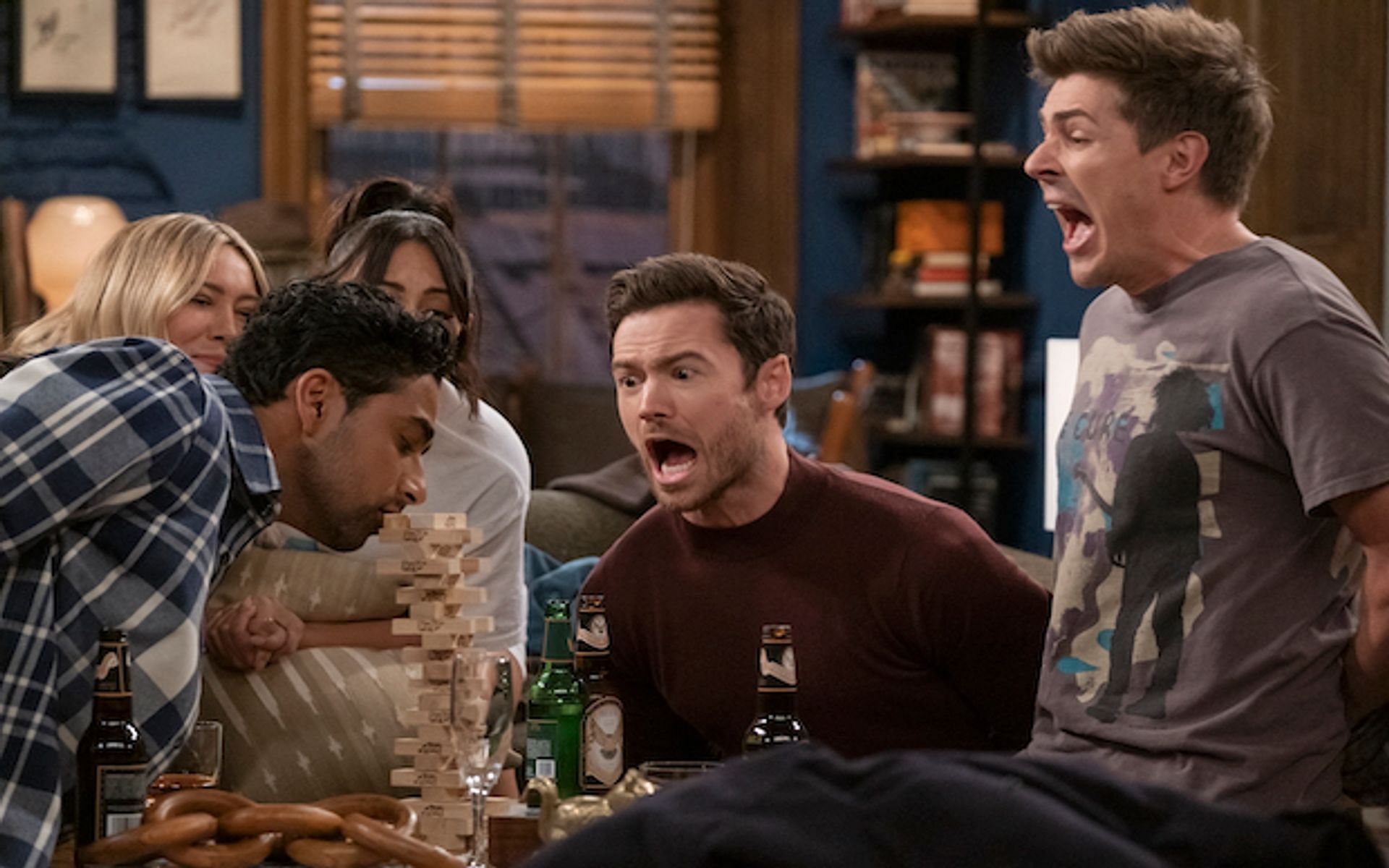 How I Met Your Father is following a weekly release pattern. The first two episodes were released together on January 18, 2022. Talking about How I Met Your Father Episode 3, it is all set to premiere on Hulu on January 25, 2022. Viewers can catch the episode at 3 Pm Pst.
Also Read How I Met Your Father: The Spin-Off Series Set To Portray Sophie's Perspective In The Future! Release Date Out