Leanne will grow more paranoid after the strange activities at the Turner home in Servant Season 3 Episode 2. She will refrain from trusting strangers and doubt everyone's intentions towards her. Moreover, Dorothy will organize a bonding event to cheer everyone up in the upcoming episode. So, continue reading to learn all the updates about the second episode.
Servant Season 3 Episode 2 Precap: What Will Happen Next?
The second episode of Servant Season 3 is titled "Hive." Dorothy will be planning to host a mummy and me group event in Episode 2. The Turners and her friends will gather to be a part of the event. However, Leanne's paranoia will continue to grow as she feels she cannot trust strangers. She will find it hard to trust the people around her, believing that the cult is after him. Moreover, viewers will find more about the abnormal activities and the estranged man who stole Leanne's dagger.
A Quick Recap:
The premiere episode began three years after Aunt Josephine's visit and the resurrection of baby Jericho. However, Leanne was still paranoid about the cult coming after her. So, she continued to stay at the Turner Hosue. Moreover, Julian finally checked out of rehab and accompanied Leanne and Jericho on a walk. However, she was terrified and tried to break up with Leanne. But, Leanne did not want Julian to change and refused her request. Moreover, she mistook a stranger as Uncle Geroge and walked straight inside with Jericho. A chunk of ceiling fell right down and shattered the sidewalk as she passed.
Meanwhile, Dorothy, Jericho, Sean, Julian, and Vera took a trip to the beach while Leanne decided to stay behind. She sat with her blank diary in the basement when mud started to bubble out of a sinkhole. Leanne sat there and drew a few check marks on the page. Moreover, she experienced the doors shutting off on their own and heard strange noises while cleaning. She invited Tobe over, but he was busy. Further, Dorothy FaceTimed Leanne to check on her and mentioned that rabid seagulls attacked Julian.
Moreover, Leanne found her diary on the floor and realized that the checkmarks were a flock of birds. Soon after, she witnessed a strange man going through the drawers in the bedroom. She hid in the closet and asked Sean for help. He ensured Leanne about calling the police. Leanne sneaked out of the closet and stepped on a creaky board, which alerted the man. So, she had to hide in the crawl space in her bedroom, where Josephine's body was still there covered in moths. 
The Stranger Escapes Before The Police Comes In
Leanne then managed to lure the man into the bathroom using her phone's alarm. She felt that the man was from the cult and told him that he had a choice to leave it. However, she let the man escape after getting distracted by the police's arrival. The Turners returned back as Leanne discovered that her dagger was missing. In addition, Dorothy suggested installing cameras while Leanne stared at a moth on her lamp side in Servant Season 3 Episode 1.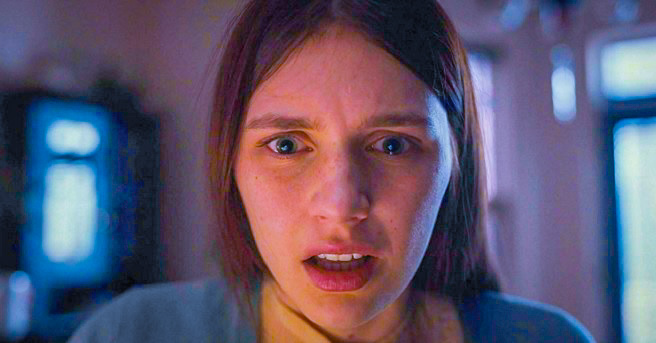 Servant Season 3 Episode 2: Airing Date
Apple TV+ will release Servant Season 3 Episode 2 p.m. January 28, 2022. The network airs a new episode weekly on Fridays at 12:00 a.m. ET. And the current season will feature a total of ten episodes, with the show available exclusively on AppleTV+. So, don't skip the second episode and stay tuned for more thrilling episode previews.